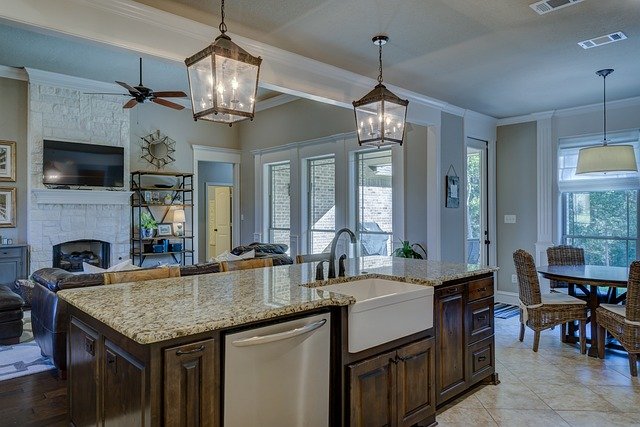 What Do I Need Propane For?
Families who want to minimize their carbon footprint can choose to use propane. It is similar to natural gas and helps you meet all your home's energy needs. Using propane may help you to save on costs and enjoy the comfort that other energy sources cannot match. Here is why you need propane delivery for your home:
Home Heating
Propane furnaces are the best to heat your home during winter. They come in all sizes and shapes and have a longer operating life than other furnaces.
A propane-powered space heater also helps you warm up your rooms without using your thermostats. You can use it to warm up your bedroom, office, or living room at a cost-effective price.
Propane reduces the likelihood of power outages by not placing stress on the electric grid. Generally, it offers a new way to heat your home all year round.
Water Heaters
Tankless propane water heaters can be better alternatives to electric water heaters. They are practical, can fit in small spaces, and heat twice as much water as electric heaters in an hour. This means you can get hot water from a smaller tank and reduce the energy required to store it. Propane-driven water heaters offer many other advantages over electric models, as explained below:
Quicker recovery rates
Higher efficiency
Continuous hot water supply
Lower risk for power problems
A wide selection of venting options and sizes
Improved accuracy of temperature adjustments
Cooking
Cooking with propane provides you greater control with even heat distribution and raised temperatures. It produces instant gas flames, reducing the need for burners to heat up. Propane cookers provide heat quicker and more evenly than electric ovens and ranges.
The cost of propane is, on average, lower than electricity costs. You do not need to pay huge electricity bills to support your cooking. Using propane in your home can also save energy, helping you lower overall costs for your home.
Laundry
Propane is a good option for your laundry, as propane-powered dryers may produce fewer wrinkles and may be gentler on your clothes. These dryers are often less expensive than electric dryers and reach optimum temperatures quickly.
Propane dryers can complete their drying cycle more quickly than other dryers. This helps to save costs and the time you have to wait for your clothes to dry.
Fireplaces
Fireplaces that use propane are more efficient and offer adjustable heat output, promoting comfort. A propane fireplace is an elegant addition to your home that improves the overall ambiance.
You can install these indoor fireplaces as wall insets, freestanding numbers, ultra-contemporary designs, and traditional masonry. They offer different convenience and comfort options, including remote control, thermostats, variable heat controls, and push-button ignition.
Propane fireplaces work for almost any home, as they are more efficient than wood-burning ones. The heat covers a larger area, meaning less reliance on your other heating systems.
Most modern propane fireplaces have limited clearance requirements, which provides installation flexibility. You do not require a chimney to install these fireplaces. Their easy installation and maintenance requirements make them a go-to if you need convenient fireplaces.
Standby Generator
A standby propane generator can be a lifesaver whenever a power outage occurs. Whether you want to store your food in a refrigerator or have the convenience of charging your electrical devices during a prolonged power outage, a propane generator is a perfect electricity backup. Also, unlike diesel or gasoline, propane doesn't degrade in the long run, which makes it a great choice of fuel for standby power. It won't need to be replaced regularly to stay useful.
Get Propane Delivery for Your Home
Consider propane if you look forward to lowering your home's carbon footprint and reducing energy costs. It is a useful and cost-saving energy source in many different areas of your home. Propane-powered cooking is faster, as you do not have to wait for the burners to heat as you would in an electric cooker. You also enjoy on-demand heated water with a propane water heater.
You can request propane delivery for other areas of your home, including laundry and standby power. Propane-powered dryers are more effective and gentler on clothes. Fireplaces and propane furnaces also offer an affordable way to heat your home.