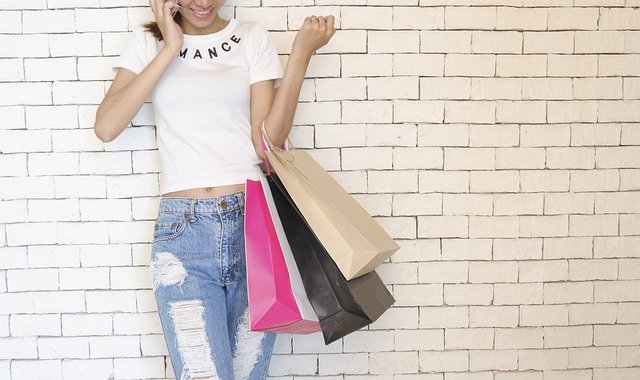 Worried About Post-Pandemic Fashion Trends? Work With a PR Agency
The COVID-19 pandemic posed a global crisis. Some sectors are still facing uncertainties due to pressures on revenues and margins. The distorted economic situation has affected the market demand for apparel as the industry experiences post-pandemic fashion trends. You do not have to worry about uncertainties if you have the best PR agency handling your marketing and media relations.
The Future of Marketing in the Fashion Industry
The fashion industry is slowly recovering from the effects of the COVID-19 pandemic. Social media has become the go-to platform where business owners connect with potential clients. Fashion brands are more transparent and use these platforms to communicate and market their products, with multiple trends coming to light. The industry has employed the use of following techniques to reach a broader clientele base:
1. Live Streaming
Fashion brands use live streaming to reach and engage clients promptly. The convenience of interactive strategies helps business owners introduce products and services. Live streaming also provides real-time response and data.
2. Giveaways
The post-pandemic fashion industry calls for brands to create more awareness through giveaways and contests. These contests are designed to encourage participation and brand loyalty. These campaigns should be timed well so that clients know the timelines.
3. Healthy Brand Promotions
The COVID-19 pandemic has made companies more aware of the need to focus on well-being. Brands have started to emphasize sustainability and comfort while focusing on good causes.
Advantages of Working With a PR Agency in the Fashion Industry
Knowing how to sell your brand differently and make it stand out requires extensive PR skills and resources. Having the right PR agency can help set your business apart and be the difference between succeeding and failing in the post-pandemic fashion industry. A PR agency gives you a network of resources to identify and utilize multiple selling points. The best team will also help you develop unique strategies for telling your brand's story. The following includes a few of the pros of utilizing a PR agency in the fashion industry:
1. Media Relations
Media is a main channel fashion brands use to reach their target audiences. Media offers a great way to pitch your ideas, whether it's blog articles or press releases. Public relations agencies can help you develop new ideas, including writing upbeat stories for top fashion magazines.
2. Branding
Certain firms may struggle to build a positive image in the public eye. PR agencies navigate this challenge by strategizing and developing campaigns to make your brand known. Branding creates an image that reflects your business culture and values. This strategy sells the brand positively, helping to make your business more well-known.
3. Positive Media Coverage
Putting your fashion brand in a positive light is a great way to gain attention. PR agencies can achieve positive coverage through corporate social responsibility activities or charitable events that associate your brand with good public relations. Positive media coverage positions your brand for success.
4. Credibility
Fashion PR agencies may also help to improve your brand by associating it with reputable personalities in the industry. When these people talk positively about your business, it may give the company more credibility.
5. Crisis Management
You need a professional PR agency to help you navigate through crises. Use this strategy to address complaints and manage your brand image if ever there is a problem.
6. Influencer Connection
Positive publicity is an added advantage to any marketing campaign. PR agencies often have a relationship with top influencers and celebrities that can give your brand the needed publicity during times of uncertainty.
Public relations is a communication tool every fashion brand needs to raise awareness and shift how people view and interact with your brand. The work of a PR agency is to change how the public sees your business. While paid ads directly modify consumer perceptions, PR agencies help your reputation go beyond advertisements in terms of content quality and relevance.
Leverage the Power of a Fashion PR Agency
The COVID-19 pandemic has been brutal to businesses in the fashion industry. But such crises should not be a reason to compromise the quality of your PR strategies. Fashion brands must focus on activities that raise awareness and create a positive brand image during this time. Choose a reputable PR agency to help you send out the right brand image today.