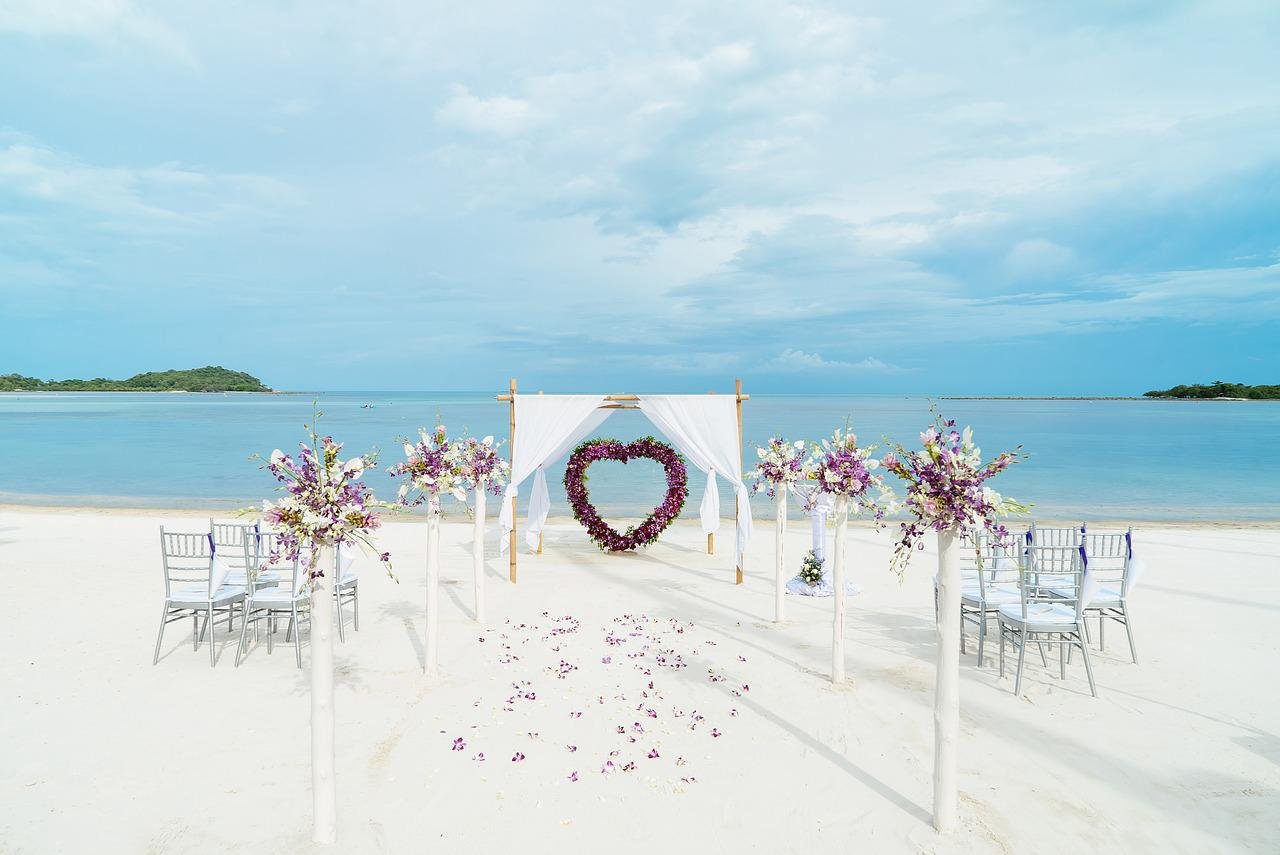 Best Places in India for Destination Wedding
Weddings are simply an emotion that cannot be controlled either by the bride or by the Groom and the entire people associated with them. Whilst many people are already got married and many are on the verge or are planning to get hitched anytime soon, some of you might be still stuck as to where to make the magic happen?! Yes, finding the best places in India for a destination wedding cannot be that hard to choose from as we are the land of variety. You shall be offered snow-capped mountains, breezy shores, or heritage sites to make your dream wedding come true. Here we have lined up some of the bests.
Looking for a beachy wedding?…
Ah! Who doesn't like a beach day? And what? A beach WEDDING!!! It's always going to end up in YES! The breeze and the smell of the sand are an add-on to the divine colors that get blended with the beautiful outfits that you are going to put together for the BIG DAY!
GOA
An exquisite budget destination idea for you. This place is loved by every single Indian since this place plays the role of a party hub. Not only party if you want to make a beach destination wedding then Goa will serve your needs quite efficiently. Some of the amazing beach venue options are available such as Longhuinos Beach Resort, The Beach House, DoubleTree by Hilton, etc. including the beaches such as Colva Beach, Arjuna Beach, etc.
KOVALAM
Kovalam in Kerela is a beach lovers' destination and also serves on the list of the best destination weddings in India. If you are looking for budgeted yet serene wedding destinations then this destination is worth trying to make your beach wedding vision come into life.
ANDAMAN AND NICOBAR ISLANDS
Another destination you can consider for your breezy shore priority is Andaman and Nicobar Island. Alike Goa, this island will provide you with a different vibe. The corals, the coasts, the weather everything makes it worthwhile to bring closer the ones you love in an intimate yet magical wedding in Andaman. You just cannot skip counting on this island at all.
Eyes out for a fairy-taled wedding?……
Ah!! A FAIRY TALE!! Who can say NO to a FAIRY-TALED WEDDING?! If your dream is to bedazzle everyone with a white-themed or an Irish-themed wedding then these destinations should make it your list Ab-so-lute-ly. Those who want the best budget destination ideas must never skip these options since they will give you a wedding that looks like a diamond but would cost you like coal (just a metaphor).
SHIMLA
A weddinging Himachal is never out of style and cannot make head remain unturned by the arrangements you make. Be it a forest-themed wedding that reminds you of the forest fairies or be it in those lovely venues Shimla has to offer to make your special day a most memorable one then you must see that Shimla is made to the list. Some of the best intimates yet a tale wedding can be witnessed amidst the hills.
MUSSOORIE
Another Himachal weddings!!!! Can this get any better? Well, if you are so into snow-capped mountains and forests then Mussoorie might be just the right place for you to tie the knots and have a happily ever after. No one can stay unhappy after getting married in the Himachal with the love of their lives.
LAVASA
An Italy wedding that too in INDIA? Well, that is not a joke to be untrue. Yes!! Lavasa in Maharashtra is a place that is lesser to known to many of the Indians but has structures alike those of Italy which will give you an Italian wedding vibe by burning a lesser hole in your pocket since it will be done in your own country. Try giving it a thought or two and make your wedding vows eternal.
            Well, it doesn't matter where you decide to get married but what matters is how you can make it a happily ever after. And for that budgeted destination weddings are the ones you should go for.