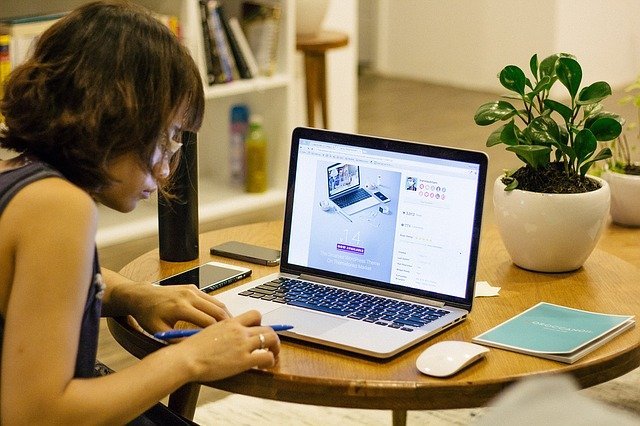 Best Home Office Ideas to Make Your WFH exciting
Work from home is the new normal and our working schedule has gradually been adjusting with it. Working in the pajamas, making the bed your laptop table, playing with your child in between work, sipping a cup of coffee whenever you want- no doubt work from home comes with benefits. But office gossips are however not forgotten! The adda beside the roadside tea joint, the cabins in line, the funny boss and the whole office environment- there are many moments that we miss being working from home. Many times we feel low, feel demotivated. After all who loves working alone sitting in the same room and practicing the same tasks every day, especially when there is no one beside to talk to or share your work with. So here we have come up with some tips, basically some home office ideas that might help you to overcome the boredom of working alone from home.
Creative and affordable home office ideas for a comfortable WFH
1. Make a separate space, don't just rely on your dining table
This has been proved that even though we feel casual working from home, but if you dress up like office and create an office kind of set up it helps out in your work. This helps in building or sustaining that professional attitude which in turn benefits your work.
2. Wall hangings with motivational quotes
You can include few posters or wall hangings with some motivational quotes or any pictures describing something positive. So that every time your eyes roll over the wall you can read those lines and get motivated. You can even add a picture of your ideal person or anyone who inspires you. These small additions in your working room can really help you in making your day a productive one.
3. Wallpaper can be a good idea
Wallpaper is a good idea to add some excitement especially when your room walls are coloured pale. It is one of the clever tips of interior decoration for small homes that can be done even in low budget. You can attach wallpapers to atleast one wall if small or a portion of a big wall and see the difference. It will bring colours not only to your walls but to your mind too every time you enter the room.
4. Add an indoor plant
Adding an indoor plant is not only an awesome home office idea but also is a healthy practise. Indoor plants help in balancing the oxygen level inside the room and spreads positive vibes. You can even go for a DIY indoor plant pot and create your own cute plant to accompany you throughout your hectic working schedule! It is one of the best ways of waste management too, to create something out of the used pots and bottles.
5. A book shelf and a clock
Do you want to give your room an elegant look? Book shelf is a good option. Open secret is that a background of bookshelf in your video conferences can create a positive image of yours in front of others! Some books that are useful for your works, inspirational books that you would like to read in break time to motivate self, uplifting novels, books with practical knowledge regarding day to day life etc. can be included. Daily news paper or the magazine you read often can also be a part of that book shelf. Paring best with that- a simple clock stand can be put in the space.
6. A comfortable chair, table and laptop stand
It is very important that you use a very comfortable chair. As most of the time you are going to stick with that chair, it should be supportive to your back. Otherwise you are going to have back pain and other related issues. A nice table and a laptop stand to adjust the height so that both your neck and eyes feels comfortable should be given preference.
Happy working!