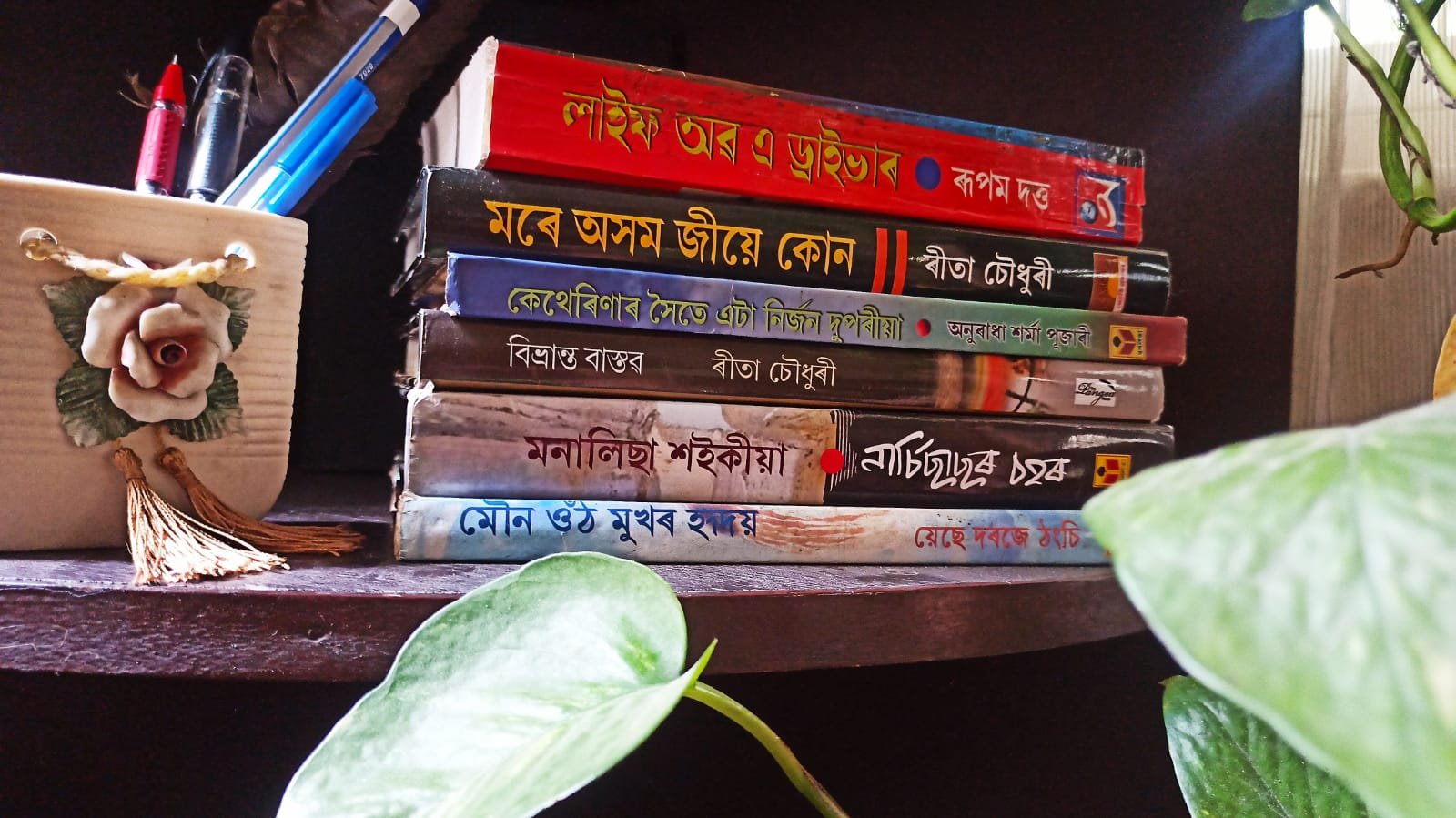 Popular Assamese Novels You Must Read
Book is your real friend. Yes, it is true. Whether a book on your hands or a book in your Kindle screen, it always impacts well, accompanies at your lonely times and colours your 'me time' with knowledge, information and entertainment. The habit of reading books regularly is one of the best habits in the world and everyone should practise. Being from an Assamese medium school and a family where everyone is fond of book reading, the habit of reading developed in me from an early age and got special addiction to Assamese novels. Though I haven't really counted how many Assamese books I have read as of now but I am sure the number is quite a big one. Coming to popular Assamese novels, I already have a long list of the names of the popular Assamese books and the famous Assamese authors. I am also going to include some of my favourite Assamese novels in the list that I strongly recommend to every Assamese reader.
I was the dearest of grandma. In my childhood every evening there was a story telling time with grandma. She used to read the Assamese books for children to me and I used to fly in the world of imagination! That was the time I was first introduced to the renowned authors and poets of the children's books- Ranju Hazarika, Gagan Chandra Adhikari, Ambikagiri Raichoudhuri, Raghunath Choudhari, Laxminath Bezbaruah, Bhabendra Nath Saikia, Nabakanta Baruah and the legendry writers of that era. This is how probably I got attracted or rather say addicted to the Assamese literature. Whether novel, poem, biographies, history, fictions, drama, short stories, articles, comics, magazines or something else the habit of sticking to the book shelf is still on, with a special corner for Assamese literature.
 In life, the priorities of people change as the time goes on. At this time if you are liking fiction or imaginary scenes, characters more, at some different phase of life you will be liking realistic stories, practical knowledge and informative books. This has happened to me and it's still changing. At the age when I was in school in class 9 0r 10, Assamese novel 'Oximot jaar heral xima' by Kanchan Baruah was my favourite. And it was not only me at that time this book was one of the most popular Assamese novels, especially among teens. It is even now. With an imaginary world, a place with wonders and beautifully depicted characters this book is still one of my favourite books. But, when I started progressing in life, got to know the challenges of life, faced the real world, my taste turned to something realistic. I started preferring more of the real world stories, write ups that have historical evidences, true stories or novels based on real life challenges. And thus I started reading Assamese novels by Rita Choudhury, Anuradha Sharma Pujari, Homen Borgohain, Mamoni Raysam Goswami and some of the new generation Assamese writers and poets. The best part among all these is that- Assamese literature has books for everyone's taste. I have never found shortage or lacking of Assamese collection of books whenever my taste changes. I am sure it will not be lacking in future as well.
Now, here is a list of some of the most popular Assamese novels of all time. I have also included some of the very recent and popular Assamese books by new generation writers in the list.
Makam (মাকাম) by Rita Chowdhuri

Narsisasor sohor (নাৰ্চিছাছৰ চহৰ) by Monalisa Saikia

Ontorip (অন্তৰীপ) by Bhabendra Nath Saikia

Felani (ফেলানী) by Arupa Patangiya

Mamore dhora toruwal (মামৰে ধৰা তৰোৱাল) by Mamoni Raysam Goswami

Ferengadao (ফেৰেংগাদাও) by Medini Choudhuri

Halodhiya soraye baudhan khai (হালধীয়া চৰায়ে বাওধান খায়) by Homen Borgohain

Naharar niribili saa (নাহৰৰ নিৰিবিলি ছাঁ) by Anuradha Sharma Pujari

Life of a driver (লাইফ অৱ এ ড্ৰাইভাৰ) by Rupan Dutta

Arnab, Astha and JEC (অৰ্ণৱ, আস্থা আৰু JEC) by Indrani Sharma

Popiya torar xadhu (পপীয়া তৰাৰ সাধু) by Rita Chowdhuri

Oximot jaar heral xima (অসীমত যাৰ হেৰাল সীমা) by Kanchan Baruah

Sanglat Fenla (ছাংলট ফেনলা) by Parag Kumar Das

Yaruingam (ইয়াৰুইঙ্গম) by Birendra Kumar Bhattacharyya

Borduwani (বৰদোৱানী) by Manikuntala Bhattacharyya

Mur o eta xopun ase (মোৰো এটা সপোন আছে) By Dr. Rubul Maut

Mouno oth mukhor hridoy (মৌন ওঁঠ মুখৰ হৃদয়) by Yeshe Dorjee Thongchi

Koka deutar haar (ককা দেউতাৰ হাৰ) by Nabakanta Baruah
And the list goes on…