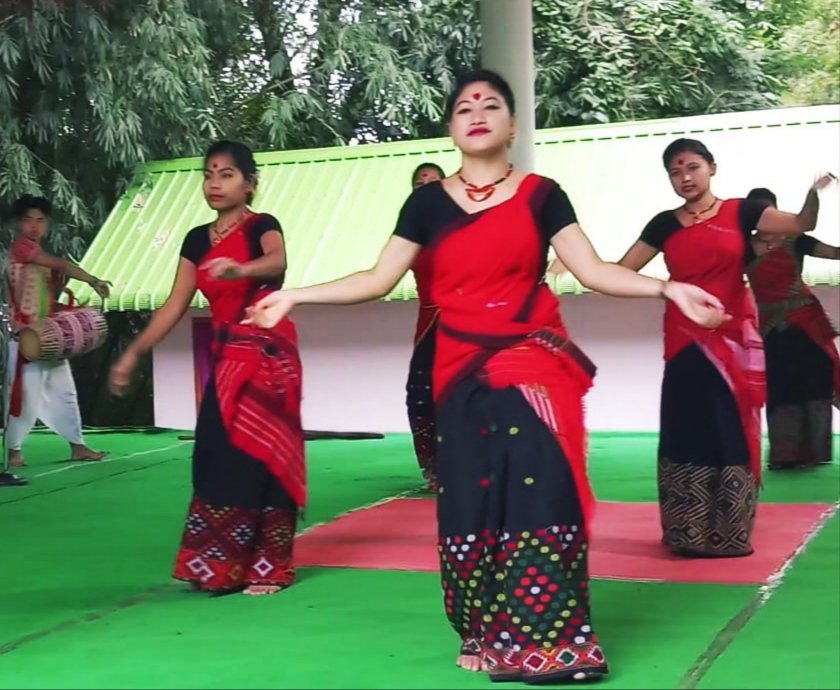 Tribes of Assam- The Colors of Unity!
Assam- the holy land beside the mighty river Brahmaputra, a green washed state with the touch of pure natural beauty, a corridor to the northeast of India and a place filled with the colors of about 20 tribes of Assam, it is an honest example of unity in diversity. Bodo, Kachari, Garo, Tiwa, Sonowal, Rabha, Deuri, Hajong and many other ethnic groups constitutes the bigger group of 'Assamese people' and these people of Assam brings values to the existence of Assam as a whole.
Tribes of Assam- How many diversities you know
Not only the tribes of Assam but all the people of Assam are very humble, honest and like to follow a simple lifestyle. They are rich in culture, tradition and belong to an amazing history. They have individual language, literature (even scripts sometimes) and different cultural practices. Some major tribes of Assam are:
Bodo: Bodo are the largest minority groups in Assam and is mainly concentrated in the town of Kokrajhar, Assam. They speak Bodo language which is a Sino-Tibetan language and is considered as one of the 22 scheduled languages that is given a special constitutional status in India. These people are expert in farming and handloom. The traditional Bodo 'Dokhona' is a beautiful piece of cloth that women wear and now is even appreciated and used by the modern fashion designers.
Rabha: Rabha or Rava tribe in Assam majorly staying in the districts of Goalpara, Kamrup, Kokrajhar, Udalguri and Baksa and in some parts of Bongaigaon, Chirang, Sonitpur and Karbi Anglong. They are one of the indigenous communities in Assam and have their own beautiful culture and language. Most of the Rabha people stay in villages and the village economy mostly dependent on Agriculture.
Sonowal Kochari: Sonowal Kochari is one of the branch of the major tribal community in Assam- the Bodo Kochari tribe. They live majorly in Dhemaji, Lakhimpur, Dibrugarh, Tinsukiya and Sivsagar districts of Assam. Trace of this tribe is also seen in some of the parts of Nagaland and Arunachal Pradesh. The Sonowal Kachari tribe used to be one of the royal dynasties of Northeast. During the Ahom kingdom in Assam, this particular community was appointed for planning for gold (pronounced as 'Xon'/'Son' in Assamese. Hence the name Sonowal.
Mising/Mishing: Among the tribes of Assam, Mishing or Mising are one of a kind. They are probably the second largest ethnic group in Assam. The main festival of this tribe Ali-ai-ligang is very popular and is celebrated every year with utmost joy. People of this tribe are mainly indulge in agriculture, fishing, bamboo crafts and handlooms. The typical Mising houses made out of bamboo are really very pretty and nature friendly.
Karbi: Karbi tribe (earlier known as Mikir) are one of the main ethnic communities in northeast India, living specially in the hill areas in Assam and few other parts of northeast India.  Karbi Anglong is the centre place for this tribe, however few people are also seen in other districts of Assam as Kamrup, Dima Hasao, Lakhimpur, Sonitpur, Hojai etc. Karbis are sub divided in three groups- Chinthong, Ranghang and Amri. Main festivals- Rongker and Hacha Kekan.
The colorful festivals of Assam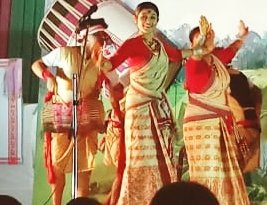 Bihu: Bihu is the most popular festival among the people of Assam. The three Bihus at three different seasons of the year- Rongali, Bhogali and Kati are celebrated with great enthusiasm. Public feasting, Bihu dancing and singing (locally known as Husori) are done to mark this festival.
Ali-aai-ligang: Ali-ai-ligang is the main festival of Mising tribe. It is celebrated in the spring season. Public feeding and public celebration are organized. One of the favorite foods in Assam- Pork and Rice beer are served and enjoyed by people.
Me-dum-me-fi: It is a festival of the Ahoms in Assam. The purpose of this festival is worshipping of the ancestors. Every year it is celebrated in the month of January.
Jonbil festival: Ever heard of barter system in this era? Yes, it is practiced in the Jonbeel Mela/Jonbil festival in Assam. This festival of Assam is a three days festival and is held in a place about 5km away from Jagiroad, in the Morigaon district of Assam.
Ambubachi mela: With the blessings of Maa Kamakhya, Ambubachi mela is celebrated every year in the month of June-July at the Maa Kamakhya temple located at Guwahati city of Assam. It is believed that during these five days of the festival Maa Kamakhya goes to her yearly menstruation course. Lakhs of people from around the world come to witness this grand celebration of Ambubachi mela.
With the pure essence of traditional beauty, the rich cultural heritage, the friendly behavior of the people and the love of each and every community in Assam, it identifies utmost simplicity, true emotions and proofs the unity in diversity slogan. And as the 'Awesome Assam' says- 'once you visit Assam, it stays with you forever'!